Handmade in Hannover
Porcelain workshop was taken by Petra Foerster, a ceramic artist and an visiting faculty at Hochschule University. Working with clay is really interesting. The whole process involved in the course needs your passion to work with a material. Giving shape to the clay, doing different finishes, firing of the product that you created, glazing and finally seeing the final product that you made by your own hand without any machine or computer is a very interesting and amazing experience.
The whole course requires full attention, passion and devotion of working. The material itself gives you nice feeling of being attached to nature and earth. The outcome that we see after firing is surprising and gives a feeing of awesomeness inside us. Students learnt the whole process of hand building a form, surface decoration, preparation of plaster moulds, slip casting and glazing. I could see the level of devotion and passion in each student was amazing during the course as it is such interesting work to do and also our faculty was so helpful and friendly. It is a wonderful course to attend that teaches us patience, hard work and gives us that amazing feeling of building something by our own hands.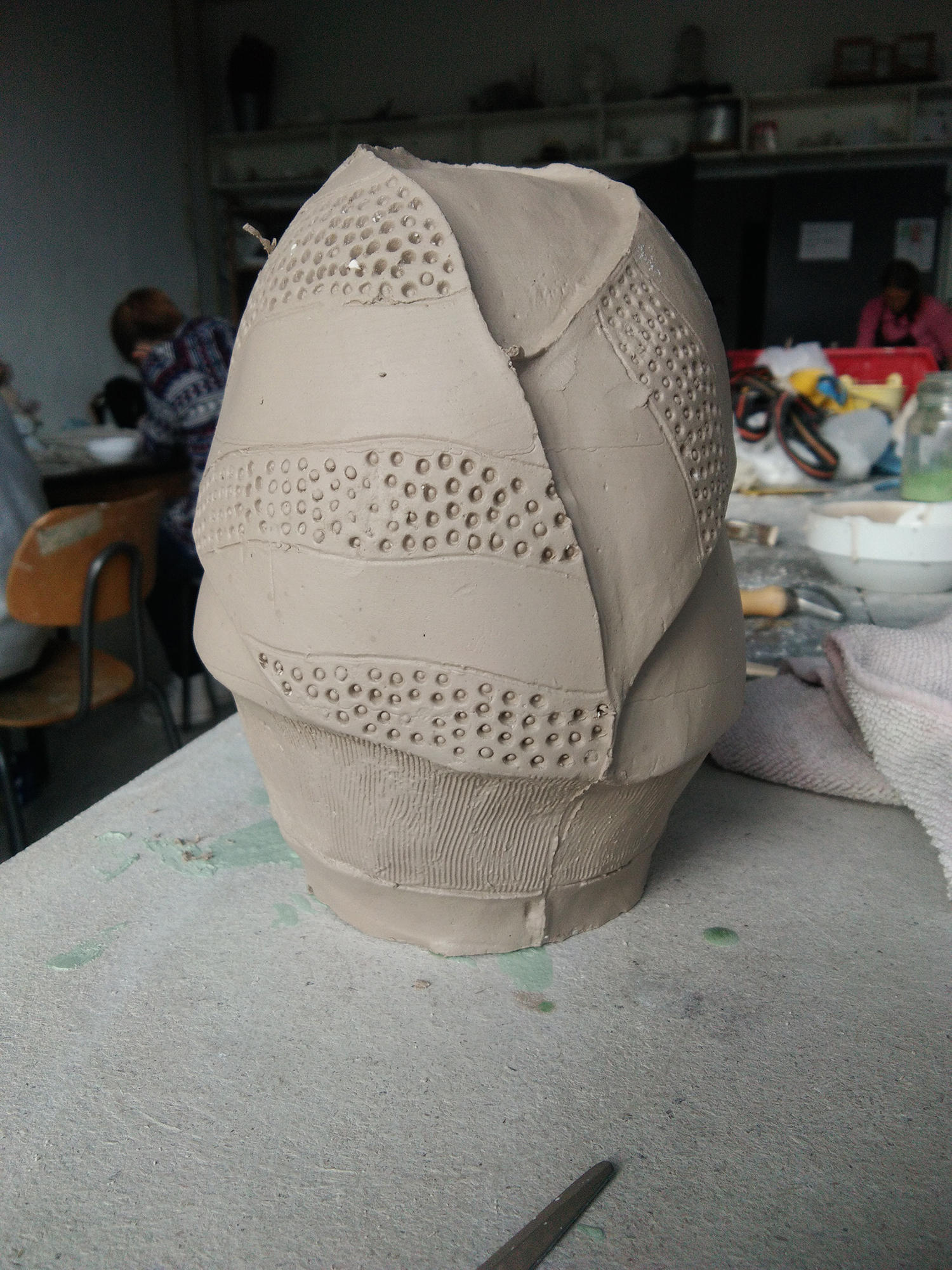 Handarbeit in Hannover
Der Porzellan-Workshop wurde von Petra Foerster, Keramikkünstlerin und Gastdozentin an der Hochschule, durchgeführt. Mit Ton zu arbeiten ist wirklich interessant. Der gesamte Prozess des Kurses erfordert Ihre Leidenschaft, mit einem Material zu arbeiten. Dem Ton Gestalt zu geben, verschiedene Oberflächen zu veredeln, das von Ihnen erstellte Produkt zu brennen, zu glasieren und schließlich das Endprodukt zu sehen, das Sie ohne Maschine oder Computer selbst erstellt haben, ist eine sehr interessante und erstaunliche Erfahrung.
Der gesamte Kurs erfordert volle Aufmerksamkeit, Leidenschaft und Hingabe an die Arbeit. Das Material selbst vermittelt ein schönes Gefühl, an Natur und Erde gebunden zu sein. Das Ergebnis, das wir nach dem Schießen sehen, ist überraschend und wirft eine Fülle von Ehrfurcht in uns auf. Die Schüler lernten den gesamten Prozess des Handaufbaus einer Form, der Oberflächendekoration, der Vorbereitung von Gipsformen, des Schlickergießens und der Glasur. Ich konnte sehen, dass das Niveau der Hingabe und Leidenschaft bei jedem Schüler während des Kurses erstaunlich war, da es eine so interessante Arbeit ist und auch unsere Fähigkeiten so hilfsbereit und freundlich waren. Es ist ein wunderbarer Kurs, an dem wir Geduld lernen, harte Arbeit lernen und uns das unglaubliche Gefühl vermitteln, etwas selbst zu bauen.
Stuti Kumari| National Institute of Design | Industrial Design | Ahmedabad, Gujarat, India